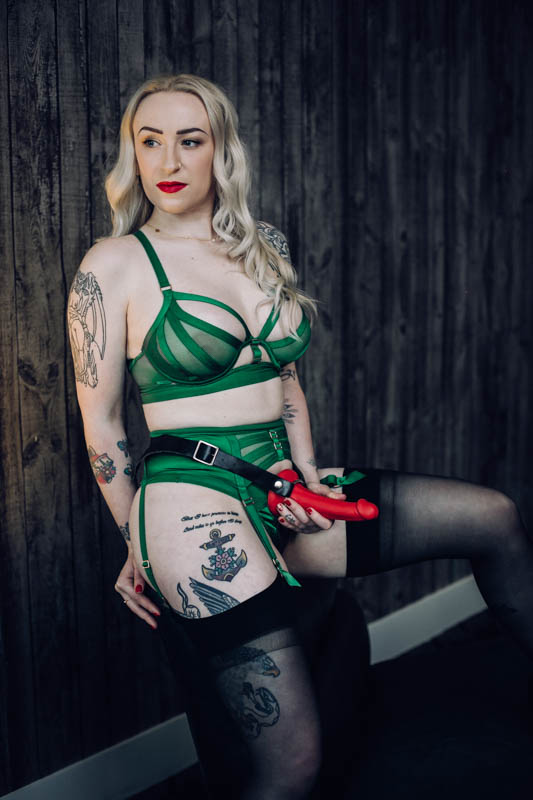 My female domination sessions are currently held in my private, well equipped play space conveniently located in Shropshire, West Midlands.
More information on my play space and the equipment that is housed within can be found here 
I pride myself on both quality of sessions and authenticity so will only session with a very limited number of submissives on days that I am 'in session'. You can be assured that there is no revolving door to my play space, you will be given the time and commitment that you require before, during and after session.
I offer sessions to both seasoned and novice submissives and take the time to individually tailor sessions to your needs, desires and requirements. Initial discussions to determine your limits and areas of exploration will take place via email prior to our session, however upon arrival there will be opportunity to discuss this further in person along with anything else that you feel the need to mention on the day.
I expect you to arrive on time, clean and ready to begin your submission to me, please do not arrive excessively early, 5/10 minutes ahead of time is fine, but anything more than this will result in you being sent away to return at the pre-discussed time of your session. If you are late without warning, expect this to come out of your session time with me.
After your session you can expect to be given full aftercare along with refreshments, and if required a shower with clean facilities, toiletries and fresh towel. I have an unhurried approach to aftercare and you will be given the time you need to gently come down from the heights of our session in a safe and warm environment, there will be chance to express any feelings and emotions and ask any questions that may be on your mind.
Please be aware that I do not tolerate drunkenness or intoxication, if you present yourself to me in such a state your session will be terminated, and no refund will be given.
I do not session nude, nor do I offer intimate worship, blow jobs or sex – don't embarrass yourself by asking.
Sessions may be arranged:
Saturday – Sunday
10AM-6PM
Each additional hour
£100
Extended bondage

£60 p/h*
Extended watersports*

£75 p/h
Hardsports session
(between 60-90 minutes)

£200
*Extended sessions are not to be confused with intense 1-2-1 sessions, they are ideal for those who require little interaction and those who are looking for a safe environment to explore bondage, caging or toilet play independently however under the supervision of a Mistress. Must be heavily discussed prior to booking.