As I step inside my play space to prepare for each session, I make careful and considered decisions about the selection of toys and torture implements I will make use of. I have built a seriously kinky collection over the years and now I'm going to share with you ten of my favourite pieces!
1. Nexus Revo Slim Remote Control Butt Plug (set of 3)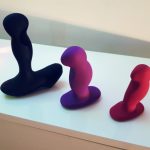 I love these butt plugs, and the Nexus brand in general. The quality is superb, something which is vital when you need toys to be durable and long lasting. They're super easy to clean and the battery power lasts really well. The remote control addition allows me to torment my submissive from afar, watching carefully as the intense vibrations take hold of their whole body. Read a previous review I did of these incredible products.
__________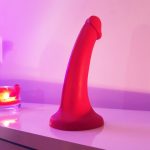 2. Babes and Horny Red Silicone Dildo
Cocks and dildos are amongst my favourite fetish toys in general, but this one by Babes and Horny is my number one. It's just such a perfect size and shape for almost anyone to try. The vivid red is so pleasing to the eye and the shaft has a flexibility to it while still being sturdy enough to give a sub a good pounding!
__________
3. MEO Spiky Cock/Ball Ring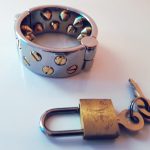 As a CBT lover, this piece really hits the spot for me. It's so versatile, it's adjustable, and the quality ensures that it does it's job very effectively. The spikes within create a wonderfully uncomfortable sensation, without being so sharp that they become unbearable. This allows for extended wear and also means that, when used with a vibrator, it can be immensely pleasurable for my submissive…if I allow that, of course.
__________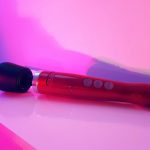 4. Doxy Vibrator
I wouldn't be without my Doxy, and it's so evident! This is, by far, the most powerful vibrator out there. It delivers a level of sensation that other vibrators simply can't match. It's mains powered and has a long lead, which makes it so easy to use in session and means that it will never run out while I tease and torture my subs! The different settings really up the ante when required. I can't deny that I currently have my eye on their newest version, Doxy Number Three!
__________
5. Fetters Handled T-Leg Rim Seat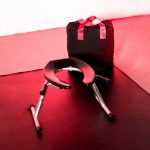 This toilet frame is perfect for a number of fetish activities. The height of the seat allows for maximum comfort for me, and is more natural than a toilet box. The space created between me and my slave gives them time to process what is about to happen, whether that is consumption or merely coverage. I can also watch more easily as they are degraded for my amusement.
__________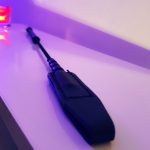 6. Jack's Floggers Pocket Crop
A perfect little pocket crop from one of my favourite brands. This feisty piece has the most incredible snap! As with many of Jack's implements, the leather is top quality and the design is excellent. It's small enough to be used on the cock, balls and nipples as well as across the bottom. This definitely brings me a lot of joy to use on a helpless slave.
__________
7. Silicone Mouth Gag with Slut Lips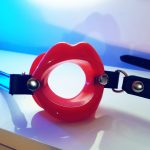 You only have to look at this piece to see why it appears on my top 10 list. The super slick shine of the red silicone is so appealing to me. It's flexible enough to be comfortable for the wearer so can be used for extended periods for feminisation, encouraged bi, cock worship and much more! The firm strap really gives a sense of being enclosed into the gag. All in all an extremely erotic piece.
__________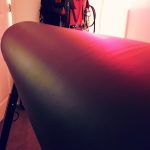 8. Fetters Spanking Horse Mk1
This multi-use bench is a perfect recent addition to my play space, matching my other furniture nicely. The frame is sturdy enough to cope with even the hardest beatings and poundings. I love that the simple frame style allows for access to various parts of the body too, so there's certainly no hiding when you're over here. With four restraint points and a beautiful black leather aesthetic, it's no wonder I put this bench to use so often.
__________
9. Pallet Wrap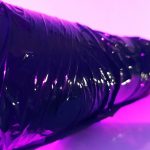 Bondage is one of my favourite fetishes, and pallet wrap makes it so easy! This versatile, everyday object can be put to use in any number of ways. It achieves a tight, restrictive hold while moulding to the body, keeping my slave comfortable and warm but completely secure. The shiny black surface is visually pleasing too, and it can be bought in a range of colours to suit your mood or taste.
__________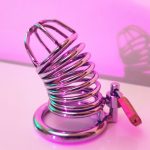 10. Metal Chastity Cage
This is my favourite chastity cage, gifted to me by a slave. The cage design of this metal enclosure is what makes it really special in my opinion. As the slave is not covered by the chastity device, I still have enough access to tease and torment him whilst wearing it. It's impossible to achieve an erection in this device without suffering greatly! The weight of the metal also adds a wonderfully pleasing element. I do love to know that my boys are suffering for me.
__________
I hope you enjoyed reading about my favourite pieces.
I expect your pulse is racing after reading that.
You had better report to me immediately for correction…
__________
For a full list of my fetish furniture and equipment, visit my Location page.
To book your session and take your chances, head to my Contact page.
To add to my collection, why not send a UK Amazon GC to MissAnnaElite@gmail.com